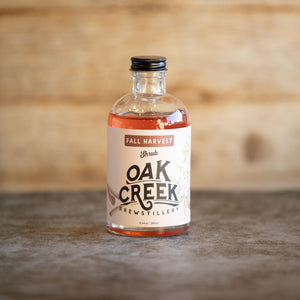 FOR COCKTAILS AND SODAS!
This shrub tastes like you're drinking apple pie! One of our favorites - we can't keep our hands off this one!
An old-fashioned sweet-tart fruit syrup made with the abundance from the Yakima Valley - where we grow the largest variety of fresh produce in the PNW, including 70% of the Nation's apple supply. This allows us to provide the freshest and most flavorful shrubs. We recommend 1 part shrub to 5-8 parts sparkling water for a soda, or add 1-2 oz. to cocktails. Drizzle over ice cream, use as a marinade, or vinaigrette.

Ingredients: Yakima Valley apples, vinegar, sugar, spices
9.44 fl oz
SHAKE WELL BEFORE USING.
REFRIGERATE AFTER OPENING.